Vida began her modelling career in August 1987 and was still doing photo and video work until at least 1997. She went on to run a fitness club and later to work in healthcare.
Below is a list of magazines in which photographs of Vida have appeared. There are probably more, so if you know of any
please get in touch
.
Astral Blue:
"Vida Garman, top Page 3 girl and glamour model. Vida comes across as a girl who loves to tease, flirt and cheeky. It's clear she loved getting naked and dirty in front of a camera and sharing it with you. Her natural tease comes through so well. Vida has a big heart as well and was always there to help a friend."
Video Angels:
"The sensational Vida Garman needs no introduction. A 1990s premier league stunner."
Fiona Cooper:
"Not just a sexy lady but a lovely woman too!"
John Mason:
"I chose Vida [for this shoot] because, basically she's my favourite model. I've known her for 7 years and she has so many different looks that I take her on all my trips. It's as simple as that! She's always professional and reliable, she's a great laugh and is always one for playing a practical joke. She started a food fight before we'd even taken off from Gatwick. Most importantly, after 8 years in the glamour business she still sells better than any one girl I can think of."
(
Video World
, May 1995)
Magazine Appearances
| | | | |
| --- | --- | --- | --- |
| Title | Year | Issue | Notes |
| 10 Years of Sunday Sport | 1996 | - | Appearing as Vida Garman |
| 50+ Extra | Yr? | No.24 | |
| 69 (Netherlands) | Yr? | No.128 | Appearing as Dolores, Francine or Vicky |
| 69 (Spain) | Yr? | No.2 | Not credited |
| Adult Cinema Review | Yr? | Vol.11, No.8 | Appearing as Vida Garman |
| Adult Fantasy | Yr? | No.34 | |
| Adult Fantasy | Yr? | No.39 | |
| Adult Fantasy | 1990 | No.53 | Appearing as Stella |
| Adult Fantasy | 1990 | No.56 | Appearing as Vida |
| Adult Fantasy | 1991 | No.59 | Appearing as Vida |
| Adult Fantasy | 1991 | No.62 | Not credited |
| Adult Fantasy | Yr? | No.63 | |
| Adult Fantasy | 1991 | No.65 | Appearing as Vida Garman |
| Adult Fantasy | 1992 | No.75 | Appearing as Vida |
| Adult Fantasy | Yr? | No.79 | |
| Adult Fantasy | Yr? | No.80 | |
| Adult Fantasy | Yr? | No.81 | |
| Afrodyta | 2004 | No.8 | |
| All Pussies | Yr? | No.21 | |
| Amazons Hot Cheeks & Wet Lips | 1994 | No.3 | Not credited |
| Amazons Special | 1991 | No.1 | Appearing as Lisa or Leonora |
| Bad Girls | Yr? | No.2 | Appearing as Raven |
| Bare and Naked Celebrities | 2006 | No.17, 17-9-06 | Appearing as Vida Garman |
| Beate Uhse Magazin | 1993 | No.12 | |
| Best of Birds | Yr? | No.5 | |
| Best of Blue | 1993 | Xmas | Appearing as Vida |
| Best of Blue | 1994 | Xmas | |
| Best of Derriere | Yr? | No.2 | |
| Best of Electric Blue | 1991 | No.1 | Appearing as Holly Wood |
| Best of Electric Blue | 1994 | Vol.2, No.2 | Not credited |
| Best of Electric Blue Special | 1992 | No.3 | Not credited |
| Best of Escort | 1991 | No.18 | Not credited |
| Best of Escort | 1992 | No.20 | Appearing as Vida |
| Best of Knave | 1992 | ? | |
| Best of Men's World | 1992 | No.1 | 2 series with this title - this is the earlier series |
| Best of Men's World | 1993 | No.1 | 2 series with this title - this is the later series |
| Best of Razzle | 1990 | No.6 | Appearing as Vida |
| Best of Thrills | 1992 | No.1 | Not credited |
| Best of Thrills | 1994 | No.4 | Not credited |
| Big Ones | 1995 | Vol.6, No.7 | Not credited |
| Big Ones | 1996 | Vol.7, No.4 | |
| Blitz Illu | 1993 | No.44, 27-10-93 | Not credited |
| Blitz Illu | 1994 | No.33, 10-8-94 | Not credited |
| Blitz Illu | 1994 | No.43, 19-10-94 | Not credited |
| Blitz Illu | 1995 | No.25, 14-6-95 | Appearing as Anja |
| Blitz Illu | 1995 | No.52, 20-12-95 | Not credited |
| Blue Book | 1987 | No.22 | Appearing as Vida Garman |
| Blue Book | Yr? | No.28 | |
| Blue Book | 1992 | No.55 | Appearing as Fiona |
| Blue Book | 1992 | No.59 | Appearing as Sarah or Michelle |
| Blue Model Celebrities | Yr? | No.55 | |
| Busty Beauties | 1990 | No.12 | |
| Camera Weekly | 1988 | 23 April | Appearing as Vida Garman |
| Candy | 1994 | No.303, March | Not credited |
| Candy | 1994 | No.304, April | Not credited |
| Charlie's Angels - Naturally | 2006 | - | Appearing as Vida |
| Cheap Thrills | 1990 | Vol.1, No.1 | Not credited |
| Cheap Thrills | 1990 | Vol.1, No.3 | Not credited |
| Cheap Thrills | 1990 | Vol.1, No.5 | Not credited |
| Cheap Thrills | 1990 | Vol.1, No.7 | Not credited |
| Cheap Thrills | 1990 | Vol.1, No.9 | Appearing as Vida |
| Cheap Thrills | 1991 | Vol.1, No.30 | Appearing as Vida |
| Cheap Thrills | 1991 | Vol.1, No.33 | Appearing as Vida |
| Cheeky | 1995 | No.7 | |
| Cheri | 1990 | Vol.14, No.6 (January) | Not credited |
| Cheri | 1990 | October | |
| Cheri (NL) | Yr? | No.7 | |
| Cheri (Spain) | Yr? | No.17 | |
| Chick Nederland | 1994 | No.294, September | Appearing as Elvira |
| Chick Nederland | 1994 | No.297, December | Appearing as Fabienne |
| Chick Nederland | 1996 | No.315, April | Appearing as Elvira |
| Club (USA) | 1991 | May | Appearing as Vida |
| Club (USA) | 1992 | September | |
| Club (USA) | 1993 | February | |
| Club International | 1987 | Vol.16, No.10 | Appearing as Lucy |
| Club International | 1987 | Vol.16, No.13 | Not credited |
| Club International (USA) | 1990 | July | Appearing as Vida |
| Club Pour Hommes | 1990 | No.44 | Appearing as Amber |
| Couples | 1995 | No.2 | Appearing as Ani |
| Cruella | Yr? | No.10 | Not credited |
| Cruella | Yr? | No.15 | |
| Cruella's Goddess | Yr? | No.8 | Not credited |
| Danish Erotica | Yr? | No.3 | |
| Danish Erotica | Yr? | No.11 | |
| Das Pfiff! Magazin | 1996 | No.24, 11-11-96 | Appearing as Simone |
| Derriere | Yr? | No.2 | |
| Derriere | 1997 | No.29 | Appearing as Vida Garman |
| Electric Blue | 1989 | Vol.1, No.1 | Appearing as Holly Wood |
| Electric Blue | 1989 | Vol.1, No.6 | Appearing as Holly Wood |
| Electric Blue | 1991 | Vol.3, No.1 | Appearing as Vida |
| Electric Blue | 1992 | Vol.4, No.5 | |
| Electric Blue | 1993 | Vol.5, No.1 | Appearing as Tracy |
| Electric Blue | 1993 | Vol.5, No.2 | |
| Electric Blue | 1993 | Vol.5, No.3 | Not credited |
| Electric Blue | 1993 | Vol.5, No.5 | Appearing as Vida |
| Electric Blue (Germany) | 1994 | No.3 | |
| Electric Blue Nederland | 1990 | November | Appearing as Lorraine |
| Electric Blue Sonderheft | 1994 | No.2 | |
| ER | 1995 | No.4 | |
| Eros | 1993 | No.28 | Appearing as Vida |
| Eros Letters | 1994 | July | |
| Erotiikan Maailma (EM) | 1998 | No.2 | |
| Erotiikan Maailma (EM) | 1998 | No.4/5 | Appearing as Vida |
| Erotische Leckerbissen | 1993? | GH93 | Not credited |
| Escort | 1989 | Vol.9, No.11 | Appearing as Miranda |
| Escort | 1990 | Vol.10, No.5 | Appearing as Vida |
| Escort | 1990 | Vol.10, No.11 | Appearing as Vida |
| Escort | 1991 | Vol.11, No.5 | Appearing as Vida |
| Escort | 1991 | Vol.11, No.6 | Appearing as Vida |
| Escort | 1991 | Vol.11, No.13 | Appearing as Vida |
| Escort | 1993 | Vol.13, No.9 | Appearing as Vida Garman |
| Exclusive | Yr? | No.106 | |
| Exclusive | Yr? | No.132 | |
| Exclusive | 1992 | No.134 | Appearing as Nikki |
| Exclusive | 1992 | No.135 | Not credited |
| Femdom | 1996 | No.1 | Appearing as Vida Garman |
| Femdom | 1996 | No.2 | Appearing as Vida Garman |
| Festival of Fantasy | 1992 | No.1 | Appearing as Vida |
| Festival of Fantasy | Yr? | No.2 | - |
| Fiesta | 1988 | Vol.22, No.8 | Appearing as Tina |
| Fiesta | 1989 | Vol.23, No.5 | Appearing as Stella |
| Fiesta | 1989 | Vol.23, No.12 | Appearing as Carrie Anne |
| Fiesta | 1991 | Vol.25, No.8 | Appearing as Augusta |
| Fiesta | 1991 | Vol.25, No.10 | Appearing as Annette |
| Fiesta | 1994 | Vol.28, No.11 | Appearing as Vida |
| Fiesta Christmas Special | 1989 | - | |
| Fiesta Shaven Havens | Yr? | No.1 | |
| Fiesta Shaven Havens | 1991 | No.3 | Appearing as Mirabelle |
| Fiesta Shaven Havens Special | 1990 | No.2 | Appearing as Sharon |
| Fiesta Summer Special | 1990 | No.13 | Appearing as Dee or Jayne |
| Fiesta Summer Special | 1992 | No.15 | Appearing as Louise |
| Fiona Cooper | 1989 | No.4 | Appearing as Marilyn |
| Fiona Cooper | 1991 | No.5 | Appearing as Veda Garman |
| Fiona Cooper | 1993 | No.3 | Appearing as Veda Garman & Marilyn |
| Fiona Cooper | 1995 | No.3 | Appearing as Veda Garman & Marilyn |
| Fiona Cooper | 1997 | No.5 | Appearing as Veda Garman & Marilyn |
| Fiona Cooper | 1999 | No.4 | Appearing as Veda Garman |
| Fiona Cooper | 1999 | No.8 | Appearing as Marilyn |
| Fiona Cooper | 2002 | No.1 | Appearing as Veda Garman |
| Fiona Cooper | 2003 | September | Appearing as Veda Garman |
| Fiona Cooper | 2003 | November | Appearing as Veda Garman & Marilyn |
| Fiona Cooper | 2004 | July | Appearing as Veda Garman |
| Fiona Cooper | 2006 | Stock Clearance | Appearing as Veda Garman |
| Fiona Cooper | 2007 | May | Appearing as Veda Garman |
| Fiona Cooper | 2008 | April | Appearing as Veda Garman |
| Fiona Cooper | 2008 | Lesbian Collection | Appearing as Veda Garman |
| Fiona Cooper | 2008 | October | Appearing as Veda Garman & Marilyn |
| Fiona Cooper | 2012 | No.11 | Appearing as Veda Garman |
| For Men | 1993 | June | Appearing as Vida |
| For Men | 1995 | March | |
| For Men | 1995 | June | |
| For Men | 1997 | March | |
| For Men Collection | 1993 | Spring | Appearing as Vida |
| For Men Ultimate Collection | Yr? | Vol.1, No.1 | |
| For Men Ultimate Collection | Yr? | Vol.1, No.3 | |
| For Men Ultimate Collection | Yr? | Vol.3, No.11 | |
| For Men Video Special | Yr? | Vol.1, No.3 | |
| Fotogirls | 1991 | Vol.5, No.9 | Appearing as Zena |
| Fotogirls | 1991 | Vol.5, No.X | Appearing as Zelda |
| Fotogirls | 1992 | Vol.6, No.4 | |
| Fotogirls | 1992 | Vol.6, No.7 | Appearing as Jade |
| Fotogirls | 1993 | Vol.7, No.4 | Appearing as Avril |
| Fotogirls | 1993 | Vol.7, No.10 | Appearing as Lola |
| Fotogirls | 1994 | Vol.8, No.2 | Appearing as Vida Garman |
| Fotogirls | 1994 | Vol.8, No.4 | Appearing as Vida |
| Fotogirls Wild Women | 1991 | Special | Appearing as Francesca |
| Fox | 1992 | September | |
| Fox | 1993 | May | |
| Freizeit-Sex | 1999 | No.2 | |
| G/G Action | Yr? | Vol.13, No.8 | Title not confirmed |
| Gallery (USA) | 1998 | Vol.26, No.3, March | Appearing as Carmen |
| Geil in Nylon | 1994 | - | Not credited |
| Geile Möpse | 1994 | - | Not credited |
| Genesis | 1992 | September | Appearing as Ani |
| Genesis | 1996 | June | |
| Girls in Uniform | Yr? | No.81 | |
| Girls of Your Town | 1992 | Vol.1, No.48 | Appearing as Vida |
| Girls of Your Town | Yr? | Vol.1, No.52 | |
| Girls of Your Town | 1992 | Vol.1, No.54 | Not credited |
| Girls on Parade | 1993? | No.1? | Appearing as Vida |
| Girls on Parade | Yr? | No.6 | |
| Glamour Girls | Yr? | No.1 | |
| Glamour Girls | 1993 | No.6 | Appearing as Vida |
| Glamour Girls | Yr? | No.7 | |
| Glamour Girls | Yr? | No.13 | |
| Groupies | 1990 | No.10 | |
| Groupies | 1992 | No.20 | Appearing as Vida |
| Groupies | 1992 | No.23 | |
| Groupies | 1992 | No.24 | |
| Groupies | 1993 | No.25 | |
| Health & Efficiency | 1989 | Vol.90, No.3 | Not credited |
| Health & Efficiency | 1990 | Vol.91, No.4 | Not credited |
| Health & Efficiency | 1990 | Vol.91, No.8 | Not credited |
| Health & Efficiency | 1991 | Vol.92, No.2 | Appearing as Vida |
| Health & Efficiency | 1991 | Vol.92, No.6 | Not credited |
| Health & Efficiency | 1991 | Vol.92, No.10 | Not credited |
| Health & Efficiency | 1994 | Vol.95, No.2 | Not credited |
| Health & Efficiency | 1997 | Vol.98, No.4 | Not credited |
| Health & Efficiency | 1997 | Vol.98, No.7 | Not credited |
| Health & Efficiency | 1997 | Vol.98, No.10 | Not credited |
| Health & Efficiency | 1999 | June | Appearing as Vida |
| Health & Efficiency | 1999 | November | Not credited |
| Health & Efficiency | 2003 | July | Not credited |
| Health & Efficiency Lifestyle | 1998 | No.8 | Not credited |
| Health & Efficiency Quarterly | 1990 | Winter, No.49 | Appearing as Vida |
| Health & Efficiency Quarterly | 1996 | Spring, No.70 | Not credited |
| Health & Efficiency Quarterly | 1997 | Summer, No.75 | Not credited |
| High Society (NL) | Yr? | No.15 | Dutch issue |
| High Society (USA) | 1989 | No.9 | |
| High Society (USA) | 1989 | No.11 | Appearing as Natalie or Dorothy |
| High Society (USA) | 1990 | No.6 | |
| Honour | 1996 | January | Not credited |
| Honour | Yr? | - | Not credited |
| Hustler | 1991 | September | Appearing as Darlene |
| Hustler | 1999 | Vol.3, No.3 | |
| Interviu | 1993 | No.874, 1-2-93 | |
| Jallu | 1994 | No.1 | |
| Jallu | 1998 | No.6 | |
| Jallu | 1999 | No.1 | |
| Janus | 1990 | No.83 | Not credited |
| Janus | 1994 | No.103 | Not credited |
| Kane | Yr? | No.60 | |
| Kane | Yr? | No.62 | |
| Knave | 1988 | Vol.20, No.5 | Appearing as Charlotte |
| Knave | 1990 | Vol.22, No.1 | Not credited |
| Knave | 1990 | Vol.22, No.4 | Appearing as Leigh |
| Knave | 1990 | Vol.22, No.8 | Not credited |
| Knave | 1990 | Vol.22, No.10 | Appearing as Helen |
| Knave | 1990 | Vol.22, No.12 | Appearing as Gillian |
| Knave | 1990 | Vol.22, Xmas | Appearing as Helen |
| Knave | 1991 | Vol.23, No.3 | Not credited |
| Knave | 1992 | Vol.24, No.1 | |
| Knave | 1992 | Vol.24, No.7 | Appearing as Danielle |
| Knave | 1992 | Vol.24, Xmas | Appearing as Danielle |
| Knave | 1993 | Vol.25, No.9 | Appearing as Danielle |
| Knave | 1995 | Vol.27, No.8 | Appearing as Anne |
| Knave | 1995 | Vol.27, No.11 | Appearing as Greta or Christine |
| Knave | 1995 | Vol.27, No.13 | Appearing as Vida |
| Knave | 1996 | Vol.28, No.8 | Appearing as Iman |
| Knave Auto Angels | 1990 | - | |
| Knave Summer Special | 1995 | Vol.27, No.2 | Appearing as Lesley |
| Lads Mag | 2003 | No.2 | Appearing as Vida Garman |
| Le Ore | 1990 | No.1168, 13-2-90 | Appearing as Helga |
| Leather Obsession | 1992 | No.6 | Appearing as Vida |
| Leather Obsession | 1994 | No.12 | Appearing as Vida |
| Leo | 1993 | No.1 | |
| Les Chics | Yr? | No.4 | |
| Lesbian Lust | 1990 | November | Appearing as Pauline or Gina |
| Lib Internacional | Yr? | Vol.25, No.564 | |
| Lib Internacional | Yr? | Vol.26, No.587 | |
| Lipstick | 1993 | No.1 | Appearing as Vida Garman |
| Lipstick | 1995 | Vol.2, No.6 | |
| Lovebirds | 1990? | No.131 | |
| Lovebirds | 1991 | No.148 | Appearing as Tania |
| Lovebirds | 1992? | No.154 | |
| Lovebirds | 1992? | No.155 | 2 photosets. 1 as Tania and 1 as Donna or Margie |
| Lovebirds | 1993? | No.164 | Appearing as Toni or Alexa |
| Lovebirds | 1994? | No.166 | Appearing as Nina |
| Lust Illu | 1996 | No.1, Jan/Feb | Not credited |
| Lust Illu | 1996 | No.2 | |
| Månadens Stopp Brud Special | 1989 | No.11 | |
| Månadens Stopp Brud Special | 1991 | No.1 | Appearing as Vida |
| Mädchen von Nebenan | 1998 | No.4 | |
| Mädchen von Nebenan | 1998 | No.6 | Appearing as Kerstin or Sabine |
| Mach die Beine Breit | 1992 | Vol.1 | Not credited |
| Mach die Beine Breit | Yr? | Vol.2 | Cover version 1 of 2 |
| Mach die Beine Breit | Yr? | Vol.2 | Cover version 2 of 2 |
| Mad For It! | 1997 | March? | Appearing as Vida Garman |
| Mad for It! | 1998 | Mid-June | Appearing as Vida Garman |
| Mad for It! | 1998 | No.9, August | Appearing as Vida Garman |
| Mad For It! | 2000 | No.7, July | Appearing as Vida |
| Max | 1991 | No.7 | |
| Mayfair | 1990 | Vol.25, No.1 | Appearing as Valerie Dwyer |
| Men Only | 1987 | Vol.52, No.13 | Not credited |
| Men Only | 1990 | Vol.55, No.1 | Not credited |
| Men Only | 1991 | Vol.56, No.4 | Appearing as Vida |
| Men Only | 1991 | Vol.56, No.5 | Appearing as Vida |
| Men Only | 1992 | Vol.57, No.12 | Not credited |
| Men Only Bumper Sex Annual | 1991 | - | Not credited |
| Men Only Bumper Sex Annual | 1992 | - | Appearing as Vida |
| Men's Letters | 1992 | September | Appearing as Vida |
| Men's World | 1989 | Vol.1, No.12 | |
| Men's World | 1990 | Vol.2, No.1 | Not credited |
| Men's World | 1990 | Vol.2, No.6 | Not credited |
| Men's World | 1991 | Vol.3, No.1 | Not credited |
| Men's World | 1991 | Vol.3, No.3 | Appearing as Veda |
| Men's World | 1992 | Vol.4, No.2 | Not credited |
| Men's World | 1992 | Vol.4, No.13 | Not credited |
| Men's World | 1993 | Vol.5, No.1 | Appearing as Vida Garnham |
| Men's World | 1993 | Vol.5, No.2 | Appearing as Vida |
| Men's World | 1993 | Vol.5, No.6 | Appearing as Vida Garman |
| Model Celebrities | 1988 | No.25 | Appearing as Dawn or Donna |
| Model Directory | 1990 | Vol.8, No.1 | Not credited |
| Model Directory | 1991 | Vol.9, No.2 | Not credited |
| Model Directory | 1992 | Vol.10, No.1 | Not credited |
| Model Directory | 1993 | Vol.11, No.3 | Appearing as Vida |
| Models X-Rated | 2011 | April | |
| Napakymppi | 1995 | No.1 | |
| Napakymppi | 1998 | No.6 | |
| New Direction | 1989 | No.213 | Appearing as Martha |
| New Talent | 1998 | Vol.5, No.7 | Appearing as Vida |
| No.1 Magazin | 1992 | No.8, November | |
| Nymphs | Yr? | No.4 | |
| Oral | Yr? | No.7 | |
| Orgie Spiele Extrem | Yr? | - | |
| Over 40! | 1991 | December | Appearing as Vida |
| Parade | 1988 | No.79 | Appearing as Vida Garman |
| Parade | 1988 | No.82 | Appearing as Rita |
| Parade | 1988 | No.83 | Appearing as Clare |
| Parade | 1988 | No.84 | Not credited |
| Parade | 1988 | No.95 | Not credited |
| Parade | 1989 | No.110 | Appearing as Helen Redman |
| Parade | 1990 | No.139 | 2 photosets. 1 as Vida and 1 as Violet |
| Parade | 1990 | No.140 | Appearing as Ava Fellowes |
| Parade | 1990 | No.141 | Appearing as Vida |
| Parade | 1990 | No.144 | Appearing as Paula |
| Parade | 1990 | No.147 | Not credited |
| Parade | 1991 | No.151 | Appearing as Vida Gorman |
| Parade | 1991 | No.162 | Not credited |
| Parade | 1991 | No.164 | Appearing as Dawn |
| Parade | 1991 | No.170 | |
| Parade | 1991 | No.172 | Appearing as Vida Garman |
| Parade | 1991 | No.174 | Appearing as Vida Garman |
| Parade | 1992 | No.178 | Appearing as Vida Garman |
| Parade | 1992 | No.181 | 2 photosets. 1 not credited and 1 as Joanne |
| Parade | 1992 | No.189 | |
| Parade | 1992 | No.190 | Appearing as Vida Garman |
| Parade | 1992 | No.191 | Appearing as Vida Garman |
| Parade | 1992 | No.197 | Appearing as Vida |
| Parade | 1992 | No.198 | Appearing as Vida |
| Parade | Yr? | No.200 | Appearing as Vida |
| Parade | Yr? | No.205 | |
| Parade | 1993 | No.208 | Appearing as Vida |
| Parade | 1993 | No.209 | Appearing as Vida |
| Parade | 1993 | No.210 | Appearing as Vida |
| Parade | 1994 | No.219 | Not credited |
| Parade | Yr? | No.242 | Appearing as Vida |
| Parade | 1997 | No.251 | Appearing as Vida Garman |
| Parade | 1997 | No.258 | Appearing as Vida Garman |
| Parade | 1997 | No.259 | Appearing as Vida Garman |
| Parade | 1997 | No.263 | Appearing as Vida Garman |
| Parade | 1998 | No.271 | Appearing as Vida Garman |
| Parade Bumper Issue | Yr? | No.3 | |
| Parade Bumper Issue | 1992? | No.10 | Appearing as Vida |
| Parade Bumper Issue | 1993? | No.15 | Appearing as Vida |
| Parade Shaven Special | Yr? | No.5 | |
| Parade Shaven Special | Yr? | No.19 | |
| Parade Shaven Special | 1996? | No.21 | Appearing as Vida |
| Parade Spring Special | Yr? | - | |
| Parade Winter Special | 1988 | Xmas | Appearing as Ava or Hazel |
| Parade Winter Special | 1991 | No.1 | Appearing ad Vida Gorman |
| Parade Winter Special | 1992 | Xmas | Appearing as Vida |
| Parade Winter Special | Yr? | No.18 | |
| Paradise | 1992 | Vol.1, No.1 | Appearing as Ellen |
| Park Lane | 1989 | No.29 | Appearing as Helen Ward |
| Park Lane | 1990 | No.39 | Appearing as Vida |
| Park Lane | 1991 | No.44 | Appearing as Vida |
| Park Lane | 1991 | No.46 | Appearing as Vida Garman |
| Park Lane | 1991 | No.47 | Appearing as Vida Garman |
| Park Lane | 1992 | No.50 | Appearing as Vida Garman |
| Park Lane | 1992 | No.52 | Appearing as Vida Garman |
| Park Lane | Yr? | No.53 | Appearing as Vida Garman |
| Park Lane | 1991 | No.56 | Not credited |
| Park Lane | Yr? | No.61 | 2 photosets. 1 as Vida Garman and 1 as Vida |
| Park Lane | 1994 | No.64 | Appearing as Vida Garman |
| Park Lane | 1993 | No.65 | Appearing as Vida Garman |
| Park Lane | 1993 | No.66 | Appearing as Vida Garman |
| Park Lane | 1993 | No.67 | 2 photosets. 1 as Vida Garman, 1 not credited |
| Park Lane Shaving Special | Yr? | No.3 | |
| Party Girls | 1988 | No.4 | Not credited |
| Party Girls | 1900 | No.6 | Appearing as Vida |
| Party Girls | 1992 | No.8 | Not credited |
| Party Girls | 1993 | No.9 | |
| Penthouse | 1992 | Vol.27, No.12 | Appearing as Natasha Leigh |
| Penthouse | 1993 | Vol.28, No.6 | Appearing as Andrea Gillen |
| Penthouse | 1993 | Vol.28, No.8 | Appearing as Andrea Gillen |
| Penthouse | 1993 | Vol.28, No.9 | Appearing as Andrea Gillen |
| Penthouse | 1993 | Vol.28, No.11 | Appearing as Andrea Gillen |
| Penthouse | 1993 | Vol.29, No.5 | Appearing as Andrea Gillen |
| Penthouse | 1994 | Vol.29, No.7 | Appearing as Andrea Gillen |
| Penthouse | 1994 | Vol.29, No.8 | Appearing as Andrea Gillen |
| Penthouse Celebrity Girls | 1994 | - | Appearing as Andrea Gillen |
| Penthouse Fetish Special | 1995 | - | |
| Play Dames | 1989 | No.100 | Appearing as Nina D |
| Play Dames | Yr? | No.125 | |
| Play Dames | 1992 | No.127 | Not credited |
| Play Dames Special | 1992 | No.1 | Not credited |
| Playbirds | Yr? | No.148 | |
| Playbirds | 1990 | No.149 | 2 photosets. 1 as Dyane and 1 as Hannah Landis |
| Playbirds | 1990 | No.152 | Appearing as Michelle or Helen |
| Playbirds | 1991 | No.153 | Appearing as Dawn, Monique or Karen |
| Playbirds | Yr? | No.159 | Not credited |
| Playbirds | 1992 | No.169 | Appearing as Monique |
| Playbirds | 1992 | No.171 | Appearing as Stephanie |
| Playbirds | Yr? | No.174 | |
| Playbirds | Yr? | No.193 | |
| Playbirds | 1998 | No.227 | Appearing as Vida Garman |
| Playbirds | 1999 | No.234 | Appearing as Vida |
| Playbirds | 1999 | No.236 | Appearing as Vida Garman |
| Playbirds Continental | 1998 | No.6 | Appearing as Vida Garman |
| Playbirds Continental | 1992 | No.101 | Appearing as Vicky |
| Playbirds International | Yr? | Vol.1, No.3 | Appearing as Vida Garman |
| Playbirds Pornstars | 2002 | No.11 | Appearing as Vida Garman |
| Playbirds Quarterly | Yr? | No.95 | Appearing as Vida |
| Playbirds Quarterly | Yr? | No.97 | |
| Playo | Yr? | ? | |
| Playstar | 1999 | No.8 | Appearing as Vida Garman |
| Pocket Playbirds | 1988 | No.95 | Not credited |
| Pocket Playbirds | Yr? | No.121 | Not credited |
| Praline | 1990 | No.15, 5-4-90 | Not credited |
| Praline | 1993 | No.6, 4-2-93 | Not credited |
| Praline | 1999 | No.26, 24-6-99 | Not credited |
| Praline | 1992 | No.16, 9-4-92 | Jennifer |
| Privat Sex | 1996 | No.3 | - |
| Private | Yr? | No.166 | Appearing as Jackie or Melissa |
| Private Extra | Yr? | No.1 | - |
| Raider | Yr? | No.120 | |
| Raider | 1996? | No.144 | Appearing as Vida |
| Raider | Yr? | No.150 | Appearing as Vida Garman |
| Rapport Aktuell | 1998 | No.51 | |
| Rapport Gold | 1990 | No.4 | |
| Rapport Super | 1995 | No.10 | |
| Ravers | 1995 | Vol.1, No.1 | Not credited |
| Ravers | 1995 | Vol.1, No.2 | Appearing as Vida |
| Ravers | 1995 | Vol.1, No.4 | Not credited |
| Ravers Bang Gang Special | 1996 | No.1 | Not credited |
| Razzle | 1988 | Vol.6, No.11 | Appearing as Miranda |
| Razzle | 1989 | Vol.7, No.8 | Appearing as Vida |
| Razzle | 1989 | Vol.7, No.10 | Appearing as Vida |
| Razzle | 1990 | Vol.8, No.1 | Appearing as Jane |
| Razzle | 1990 | Vol.8, No.5 | Appearing as Vida |
| Razzle | 1990 | Vol.8, No.6 | Appearing as Vida |
| Razzle | 1990 | Vol.8, No.7 | Appearing as Vida |
| Razzle | 1991 | Vol.9, No.5 | Appearing as Magenta |
| Razzle | 1991 | Vol.9, No.10 | Appearing as Jane Bondage |
| Razzle | 1991 | Vol.9, No.11 | Appearing as Miss D Cup Bra |
| Razzle | 1992 | Vol.10, No.1 | Not credited |
| Razzle | 1992 | Vol.10, No.5 | Not credited |
| Razzle | 1992 | Vol.10, No.8 | Appearing as Miss Garman |
| Razzle | 1993 | Vol.11, No.8 | Appearing as Vida Garman |
| Readers' Wives Guide to Working Girls | 1998 | July | Appearing as Vida |
| Revelation | 1990 | No.13 | |
| Revelation | 1990 | No.17 | Appearing as Yolanda |
| Risque | 1992 | Vol.1, No.5 | Appearing as Vida |
| Rude | Yr? | No.12 | |
| Rustler | 1991 | No.188 | Appearing as Vida |
| Rustler | 1992 | No.202 | Appearing as Vida Garman |
| Rustler | Yr? | No.236 | |
| Rustler | 1996 | No.254 | Appearing as V |
| Rustler Centrefolds | 1991 | No.78 | Appearing as Michaela |
| Sólo Para Adultos | 1990 | No.1, December | Appearing as Lola |
| Schlüsselloch | 1990 | No.32, 6-8-90 | Not credited |
| Schlüsselloch | 1991 | No.22 | |
| Schlüsselloch | 2009 | No.31, 27-7-09 | Appearing as Tracey |
| Scope | 1993 | 08-03-93? | Date not certain |
| Sensual | Yr? | No.19 | |
| Sensual | Yr? | No.48 | Appearing as Evelyne |
| Sensueel | Yr? | No.89 | |
| Sex Licor | Yr? | No.3 | |
| Sex Mal Sex | 2002 | No.5 | |
| Sex Woche | 1992 | No.13, 10-6-92 | Appearing as Vida |
| Sex Woche | 1994 | No.32, 3-8-94 | Not credited |
| Sex Woche | 1994 | No.49, 30-11-94 | Not credited |
| Sex Woche | 1998 | No.8 | |
| Sex Woche | 1999 | No.32, 4-8-99 | Appearing as Vida |
| Sex Woche | 2000 | No.9, 23-2-00 | Appearing as Sonja K |
| Sex Woche | 2005 | No.43 | |
| Sexy | 1988 | No.7, 13-2-88 | Appearing as Christina |
| Sexy | 1992 | No.17 | |
| Sexy | 1994 | No.19 | |
| Shaven Ravers | 1989 | No.10 | Appearing as Helen |
| Shaven Ravers | 1990 | No.16 | |
| Shaven Ravers | 1991 | No.23 | Appearing as Vida Gorman |
| Shaven Ravers | 1992 | No.29 | Appearing as Vida Garman |
| Shaven Ravers | 1993 | No.33 | Appearing as Vida |
| Shaven Ravers | Yr? | No.41 | Appearing as Vida Gorman |
| Shaven Stunners | Yr? | No.9 | |
| Shaven Stunners | Yr? | No.28 | |
| Shiny Housewife Special | Yr? | No.13 | Appearing as Vida |
| Simply Wet | 1993 | No.1 | Appearing as Vida Garman |
| Special Lesbos | 1994 | No.2 | Appearing as Beatrice or Elodie |
| Spicy Sport | Yr? | No.10 | |
| Spicy Sport | Yr? | No.14 | Not credited |
| Sport Girls | 1992 | No.25 | |
| Sport Girls | Yr? | No.28 | |
| Sport Sampler | Yr? | No.6 | |
| St. Pauli Nachrichten | 1999 | No.12, Dec | Not credited |
| St. Pauli Sex Ladys | Yr? | Sonderheft No.4 | Not credited |
| St. Pauli Woche | 1992 | No.11 | Appearing as Sue, Kim, Carol or Candy |
| Steile Knospen | 1988 | - | Not credited |
| Straps-Miezen | Yr? | - | Not credited |
| Sunday Sport Girls | Yr? | No.16 | Appearing as Vida Garman |
| Sunday Sport Girls | 1991 | No.17 | Appearing as Vida Garman |
| Sunday Sport Letters | Yr? | No.23 | Appearing as Vida |
| Sunday Sport Letters | Yr? | No.25 | |
| Sunday Sport Letters | Yr? | No.39 | |
| Sunday Sport Letters | Yr? | No.27 | |
| Sunday Sport Letters | 1992 | No.35 | Appearing as Vida |
| Sunday Sport Letters Special | Yr? | No.42 | |
| Super 2000 | Yr? | No.207 | |
| Super Lib | Yr? | No.61 | Appearing as Casty |
| Swank Confidential | 1999 | No.23, Sept | Appearing as Vida |
| Swank's 44 Plus | 1998 | March | Appearing as Vida |
| Teeze | Yr? | No.116 | |
| Teresa O. | 1996 | No.3, June-July | Appearing as Ingrid |
| The Sport Magazine | Yr? | No.3 | Not confirmed |
| The Sport Magazine | 1992 | No.6 | Appearing as Vida Garman |
| Thrills Nude Readers' Wives | 1995 | No.88 | Not credited |
| Thrills Nude Readers' Wives | 1997 | No.122 | Not credited |
| Thrills Nude Wives | Yr? | No.58 | |
| Thrills Nude Wives | Yr? | No.63 | |
| Thrills Readers' Wives | Yr? | Vol.1, No.1 | |
| Titbits | 1990 | December | Appearing as Vida Garman |
| Titbits | 1991 | July | Not credited |
| Titbits | 1992 | March | |
| Titbits | 1993 | January | Not credited |
| Titbits | 1993 | Vol.75, No.6 | Appearing as Vida |
| Titbits | 1993 | Vol.75, No.10 | Appearing as Vida |
| Titbits | 1993 | Vol.75, No.11 | |
| Titbits | 1993 | Vol.75, No.12 | Appearing as Vida Garman |
| Titbits | 1994 | Vol.76, No.2 | Appearing as Vida |
| Titbits | 1995 | Vol.77, No.12 | Appearing as Vida Garman |
| Titbits International | 1997 | Vol.1, No.1, January | Appearing as Vida Garman |
| Titbits International | 1997 | Vol.1, No.2, February | Appearing as Vida Garman |
| Titbits International | 1997 | Vol.1, No.3, April | Appearing as Vida Garman |
| Titbits International | 1997 | Vol.1, No.4, May | Appearing as Vida Garman |
| Titbits International | 1999 | Vol.1, No.16 | Appearing as Vida Garman |
| Vamp | Yr? | Vol.2, No.3 | Appearing as Margriet or Stefanie |
| Velvet (USA) | 1991 | July | Appearing as Carlotta |
| Velvet (USA) | 1992 | April | |
| Velvet (USA) | 1994 | April | Not credited |
| Very Best of Penthouse Girls | 1996 | No.8 | Appearing as Andrea Gillen |
| Very Best of Penthouse Girls | 1996 | No.10 | - |
| Video World | 1990 | January | Appearing as Patsy |
| Video World | 1994 | August | Appearing as Vida Garman |
| Video World | 1994 | September | Appearing as Vida Garman |
| Video World | 1994 | November | Not credited |
| Video World | 1994 | December | Not credited |
| Video World | 1995 | January | Not credited |
| Video World | 1995 | May | Appearing as Vida Garman |
| Video World | 1995 | July | Appearing as Vida Garman |
| Video World | 1995 | December | Not credited |
| Video World | 1996 | June | Appearing as Vida Garman |
| Video X | 1990 | March | Not credited |
| Wet Lips | Yr? | Vol.1, No.1 | |
| Whitehouse | Yr? | No.139 | |
| Whitehouse | Yr? | No.160 | |
| Whitehouse | Yr? | No.169 | Appearing as Rena |
| Whitehouse | Yr? | No.200 | |
| Whitehouse | 1995 | No.205 | Appearing as Vida |
| Whitehouse | 1996 | No.210 | Appearing as Vida |
| Whitehouse | 1996 | No.226 | Appearing as Vida Garman |
| Whitehouse Autumn Special | Yr? | No.1 | Appearing as Suze or Pamela |
| Whitehouse Digest | Yr? | No.76 | Appearing as Jessica |
| Whitehouse Digest | Yr? | No.87 | |
| Whitehouse Digest | 1990 | No.98 | Appearing as Dawn, Carolyn or Kimberley |
| Whitehouse Digest | 1991 | No.101 | Appearing as Katrina |
| Whitehouse Digest | Yr? | No.114 | Appearing as Vicky or Sarah |
| Whitehouse Digest | Yr? | No.121 | Appearing as Kim or Lesley |
| Whitehouse Digest | Yr? | No.125 | |
| Whitehouse Digest | Yr? | No.131 | Appearing as Vida |
| Whitehouse Digest | 1998 | No.151 | Appearing as Vida Garman |
| Whitehouse International | 1997 | No.6 | Appearing as Vida Garman |
| Whitehouse International | 1998 | No.9 | Appearing as Vida Garman |
| Whitehouse International | 1998 | No.13 | Appearing as Vida Garman |
| Whitehouse International | 1999 | No.17 | Appearing as Vida Garman |
| Whitehouse International | Yr? | No.25 | Appearing as Vida Garman |
| Whitehouse Pocket Digest | Yr? | No.81 | Appearing as Dawn or Frances |
| Whitehouse Pocket Digest | Yr? | No.86 | |
| Whitehouse Quarterly | Yr? | No.73 | |
| Whitehouse Quarterly | Yr? | No.76 | |
| Whitehouse Quarterly | 1993 | No.80 | Appearing as Jackie or Nina |
| Whitehouse Quarterly | 1995 | No.96 | Appearing as Vida |
| Whitehouse Quarterly | Yr? | No.101 | |
| XS | 1991 | Vol.5, No.1 | Appearing as Alicia |
| XS | 1991 | Vol.5, No.2 | Not credited |
| XS Big 'n' Busty Special | 1991 | - | Appearing as Nadine |
| XS Undercover Special | 1990 | - | Appearing as Valeska |
| Zu Viert zu Fünft zu Sechst | Yr? | - | |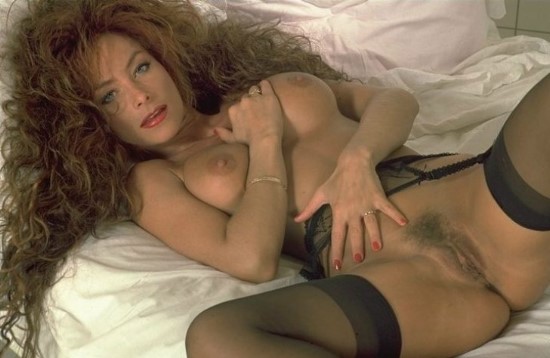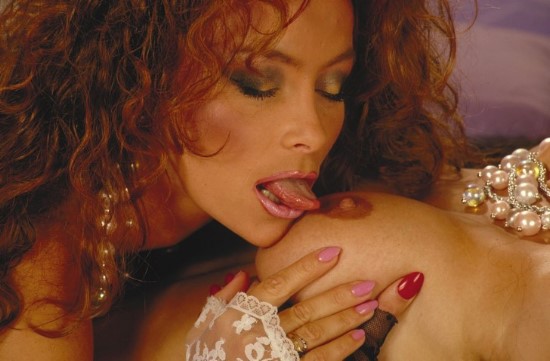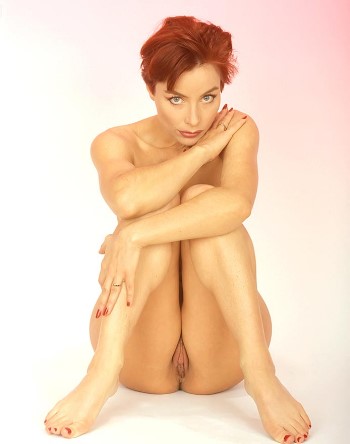 Photographer:
John Mason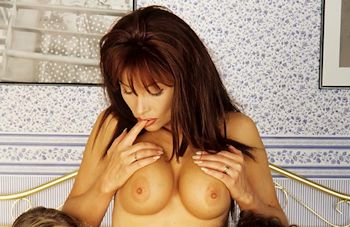 Photographer:
John Mason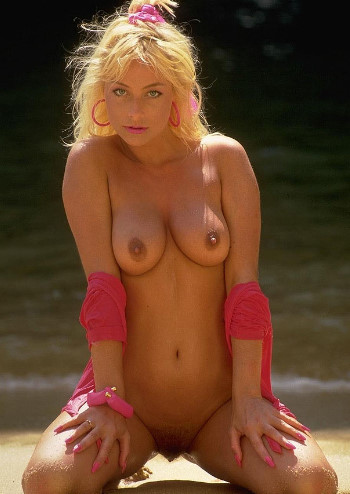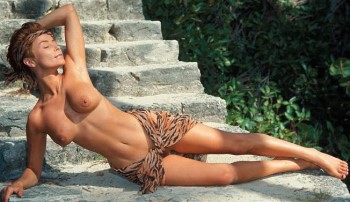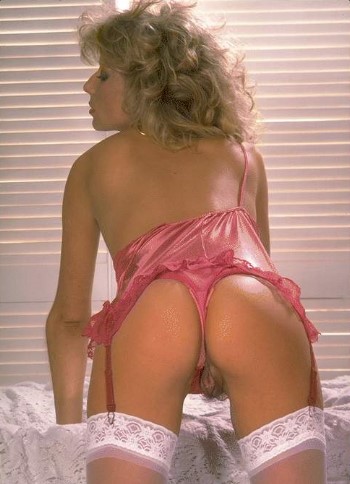 From
Hot Spot International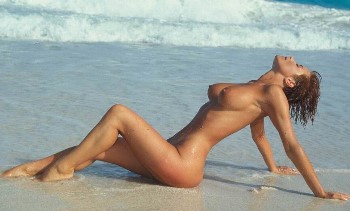 From Vida's Blue Movies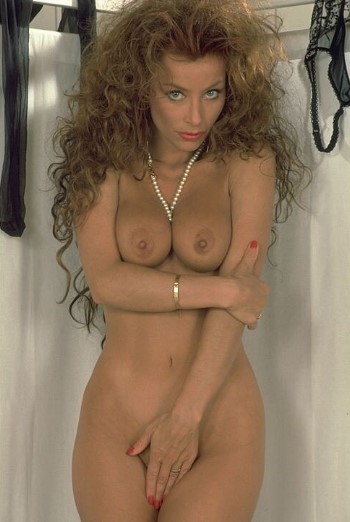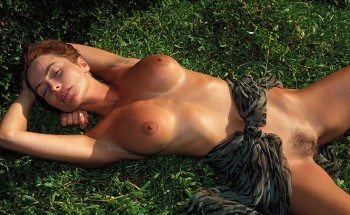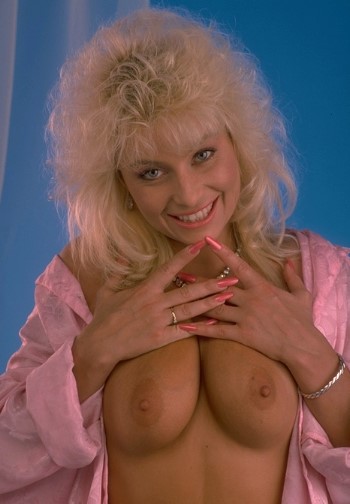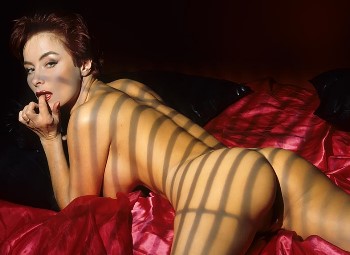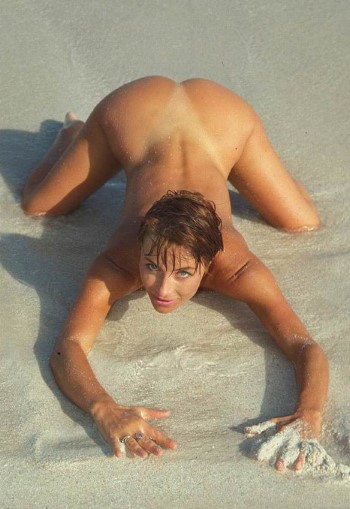 From Vida's Blue Movies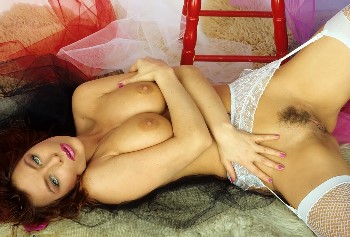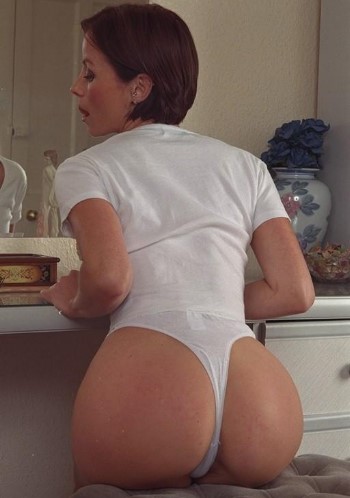 From VidaGarman.com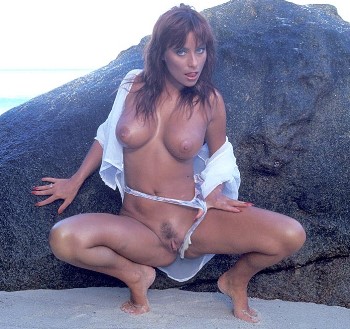 Photographer:

John Mason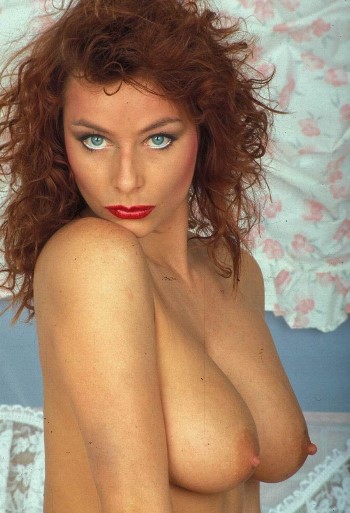 From VidaGarman.com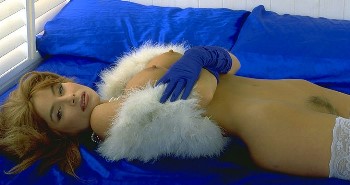 From Aunt Judy's Mature Amateurs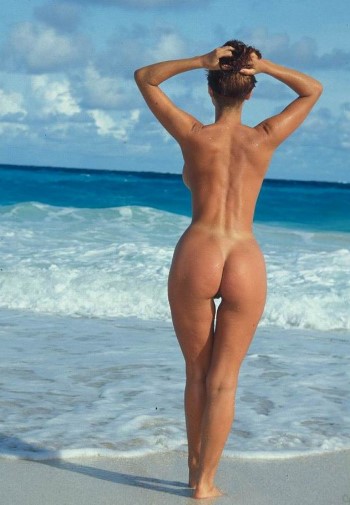 From Vida's Blue Movies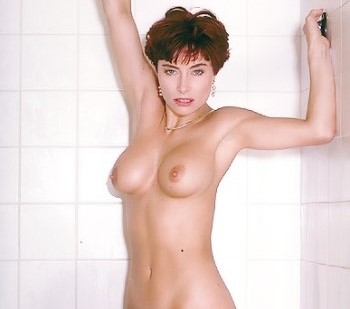 From Danni's Hotbox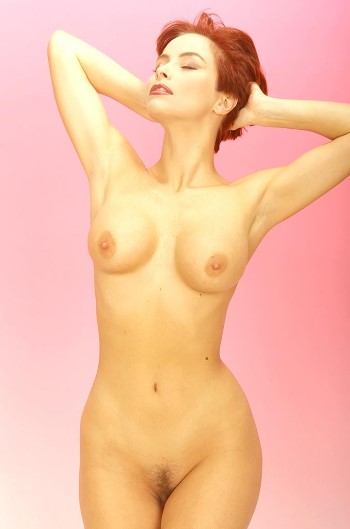 Photographer:
John Mason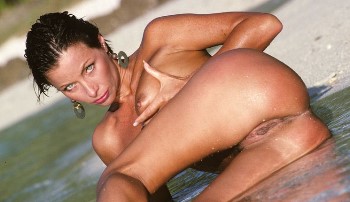 From OldSpunkers.com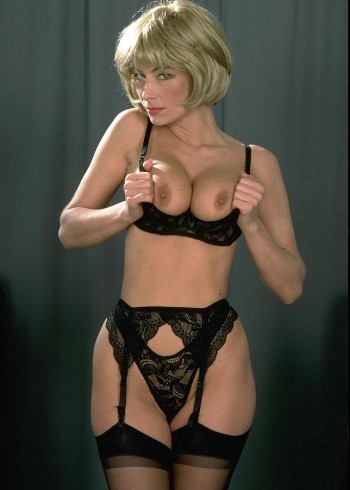 From VidaGarman.com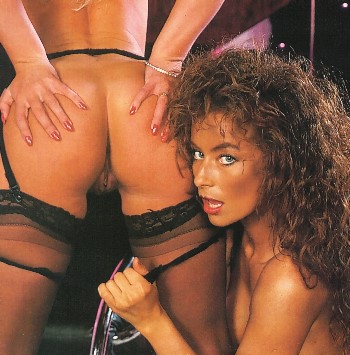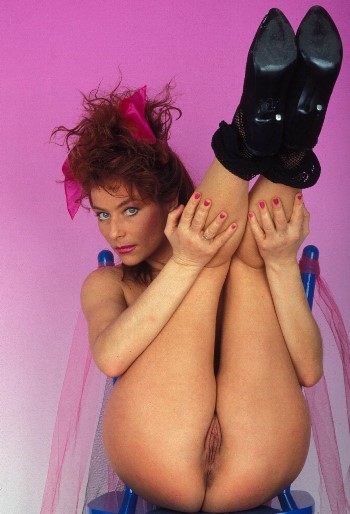 From VidaGarman.com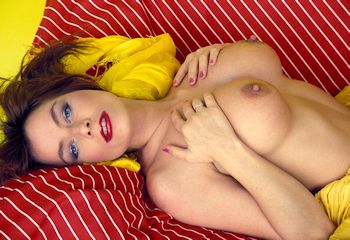 Photographer:
John Mason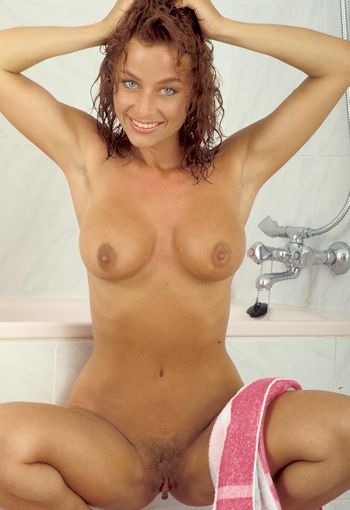 Photographer:
John Mason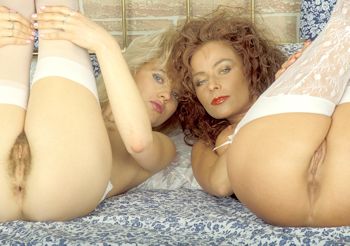 Photographer:
John Mason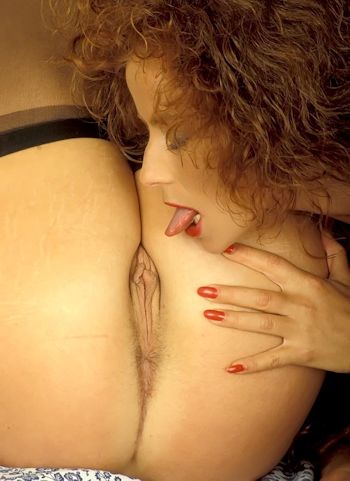 Photographer:
John Mason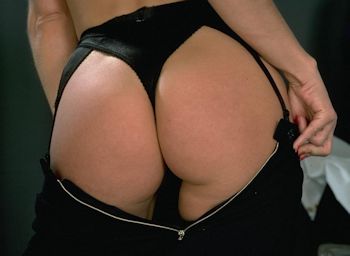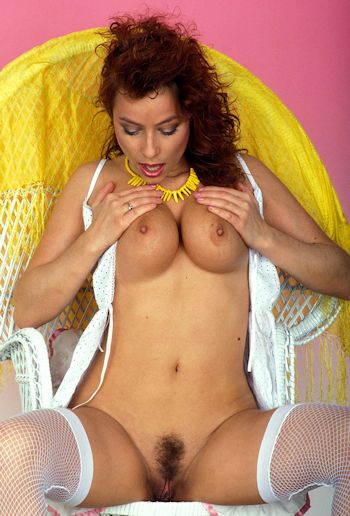 Photographer:
John Mason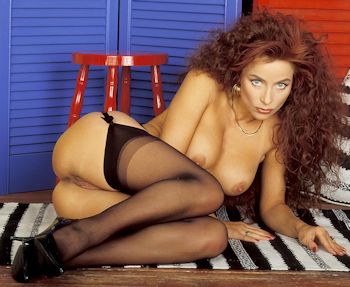 Photographer:
John Mason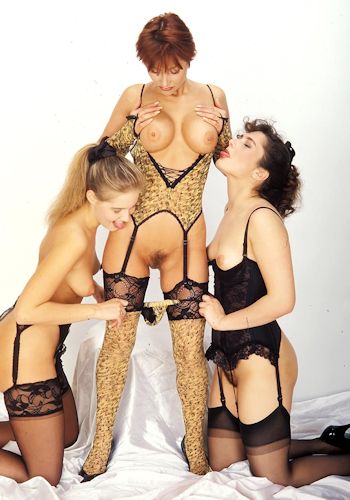 Photographer:
John Mason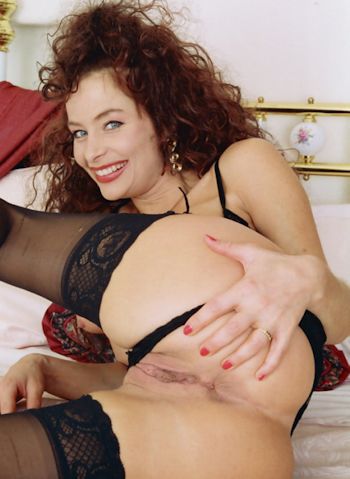 From
Astral-Blue.com