Wendy worked as a glamour model for around a year beginning in September 1993, doing photo shoots for magazine photographers and film work for several video producers. Subsequently Wendy moved on to become an advocate of naturism, working with Charlie Simonds of Parafotos until mid-1999, and also worked as a radio and television presenter, actress and writer.
Below is a list of magazines in which photographs of Wendy have appeared. There are probably more, so if you know of any
please get in touch
.
Video Angels:
"Wendy was, without doubt, one of the classiest, most beautiful British glamour girls ever to grace our studio, an absolute stunner. Sweet, charming, feminine, well spoken, and always immaculately turned out - in short, a dream girl . . . from an era when girls were girls - proper girls who wore lipstick, stockings, perfume and jewelry. Wendy was one of the finest examples of that sadly dying breed. It's a shame she didn't do more modeling."
Fiona Cooper:
"What can one say about this girl that isn't obvious? She's a stunner who well deserves the cover slot; so she got it! New to modelling I think she will go a long way in the business!!"
". . . a stunner of the first magnitude . . . knowing how to please and tease you, she is going to be a favourite I would think!"
"An ever so popular girl, she has one of those delicious figures that just says 'sexy'."
Glamour Magazine Appearances
Title
Year
Issue
Notes
???
1997
???
Appearing as Wendy
Same shoot as New Talent
???
1994
???
Appearing as Carmen or Tina
Beate Uhse Magazin
1995
No.4
Not credited
Best of Razzle
1994
No.12
Appearing as Lucy
Blitz Illu
2001
No.7, 7-2-01
Appearing as Inga
Chick Nederland
1995
No.300, February
Appearing as Petra, Sonja or Marloes
Club Confidential
1995
July
Not credited
Same shoot as The Very Best of New Talent
Club Pour Hommes
1994
No.102
Appearing as Laura or Zoé
Same shoot as Sex Woche
Daily Sport
1995
May 13
1 set as Wendy Cooper. 1 set not credited
Daily Sport
1994
May 7
Appearing as Wendy Cooper
Daily Sport
1993
December 14
Appearing as Wendy Cooper
Erotiikan Maailma (EM)
1997
No.2
Appearing as Wendy
Same shoot as Club Confidential
Escort
1994
Vol.14, No.9
Appearing as Wendy
Escort
1994
Vol.14, No.8
Not credited
Escort
1994
Vol.14, No.5
Not credited
Escort
1994
Vol.14, No.6
Appearing as Wendy
Fiesta
1994
Vol.28, No.9
Appearing as Sarah
Fiesta
1994
Vol.28, No.6
Appearing as Amelia
Fiesta
1994
Vol.28, No.2
Appearing as Celia
Fiesta Holiday Special
1997
No.20
Appearing as Wendy
Fiona Cooper
2008
October
Appearing as Carly
Fiona Cooper
2008
Lesbian Collection
Appearing as Carly
Fiona Cooper
2004
October
Appearing as Carly
Fiona Cooper
2003
November
Appearing as Carly
Fiona Cooper
1994
No.5
Appearing as Carly
Fiona Cooper
2000
No.4
Appearing as Carly
Fiona Cooper
2000
No.9
Appearing as Carly
Fiona Cooper
2003
July
Appearing as Carly
Flirt
2000
No.7
Appearing as Mechthild
Haloo!
1996
No.2
Not credited
Haut Pur!
1995
-
Not credited
Kalle
1998
No.4
Not credited
Knave
1995
Vol.27, No.1
Appearing as Wendy
Leo
1996
No.7
Appearing as Ingrid
Live Girls
1995
February
Appearing as Sara, Lara or Cara
Mad For It!
1997
March?
Appearing as Wendy Cooper
Malices
Yr?
No.23
Appearing as Corinne or Julie
Men Only Bumper Sex Annual
1995
-
Not credited
New Talent
2000
Vol.7, No.3
Appearing as Wendy Collins
Same shoot as The Very Best of New Talent
New Talent
1998
Vol.5, No.4
Appearing as Wendy
New Talent
1997
Vol.4, No.12
Not credited - Cover only
Same shoot as ???
New Talent
1994
Vol.1, No.4
Appearing as Wendy Collins
Same shoot as The Very Best of New Talent
New Talent
1996
Vol.3, No.5
Appearing as Wendy Collins
Panther
Yr?
No.21
Appearing as Masha
Praline
1993
No.51, 16-12-93
Appearing as Marion
Razzle
1993
Vol.11, No.13
Appearing as Prince Charming
Razzle
1994
Vol.12, No.1
Appearing as Elliot Mess
Razzle
1994
Vol.12, No.3
2 photo sets. 1 as Dot Cotton and 1 as Wendy
Razzle
1994
Vol.12, No.4
Appearing as Wendy
Razzle
1994
Vol.12, No.2
Appearing as Lucy
Rosie
1995
No.316, August
Not credited
Schlüsselloch
2000
No.33, 14-8-00
Appearing as Irene
Schlüsselloch
1995
No.7, 13-2-95
Not credited
Schlüsselloch
1994
No.51, 19-12-94
Not credited
Sex Woche
1994
No.49, 30-11-94
Not credited
Sex Woche
1996
No.38, 11-9-96
Not credited
Sex Woche
1996
No.39, 18-9-96
Appearing as Nina
Same shoot as Club Pour Hommes
Sex Woche
1997
No.7, 5-2-97
Not credited
Sexy
1995
No.48, 27-11-95
Appearing as Wendy
Sexy
2002
No.50, 9-12-02
Not credited
St. Pauli Nachrichten
2002
No.11, November
Not credited
Sweet Darling
2002
No.5
Appearing as Victoria
Teresa O.
1995
No.4, Aug-Sept
Not credited
The Very Best of New Talent
Yr?
Vol.4, No.2
Not confirmed
The Very Best of New Talent
1997
Vol.3, No.7
Not confirmed
The Very Best of New Talent
1996
Vol.3, No.4
Appearing as Wendy Collins
Same shoot as Club Confidential
The Very Best of New Talent
1995
Vol.2, No.1
Appearing as Wendy Collins
Same shoot as New Talent
Thrills Readers' Wives
1994
Vol.2, No.4
Appearing as Steph - Cover only
Same shoot as New Talent
Titbits International
1997
Vol.1, No.4, May
Appearing as Wendy
Video World
1994
December
Not credited
Same shoot as New Talent
Video World
1995
July
Appearing as Wendy
Video World
1994
November
Not credited
Same shoot as New Talent
Video World
1994
Festive
Not credited
Same shoot as New Talent
X Choc
1994?
No.7?
Appearing as Cindy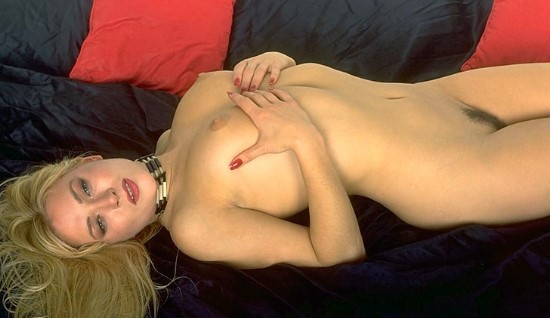 From Aunt Judy's Mature Amateurs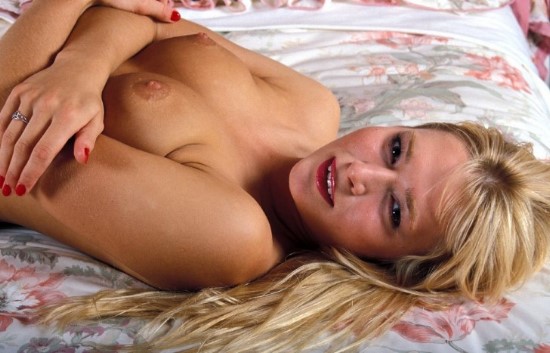 From
British Wives and Girlfriends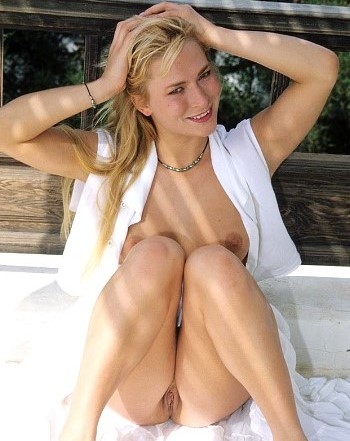 Photographer:
John Mason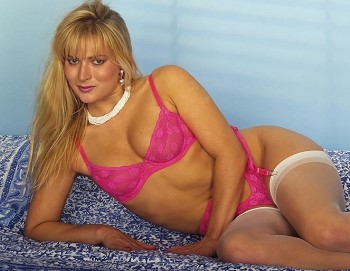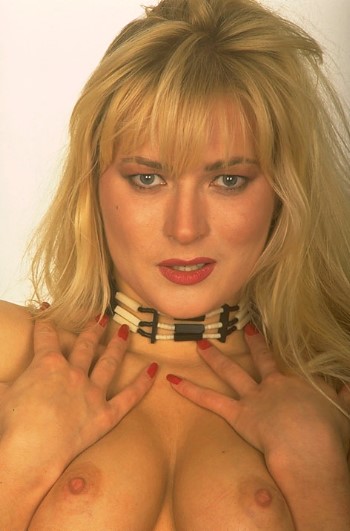 From Aunt Judy's Mature Amateurs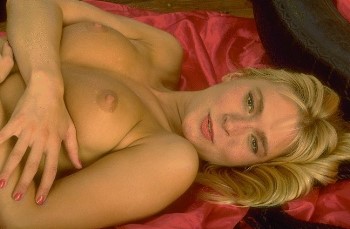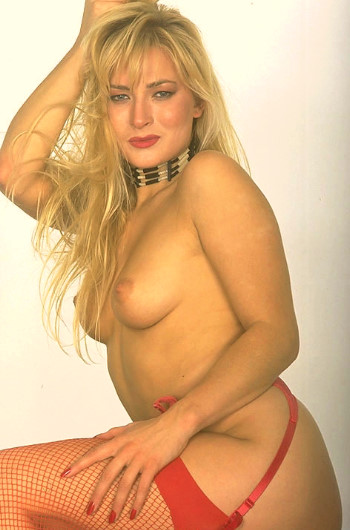 From Aunt Judy's Mature Amateurs